This shop has been compensated by Collective Bias, Inc. and its advertiser. All opinions are mine alone. #SootheYourSoreSpots #CollectiveBias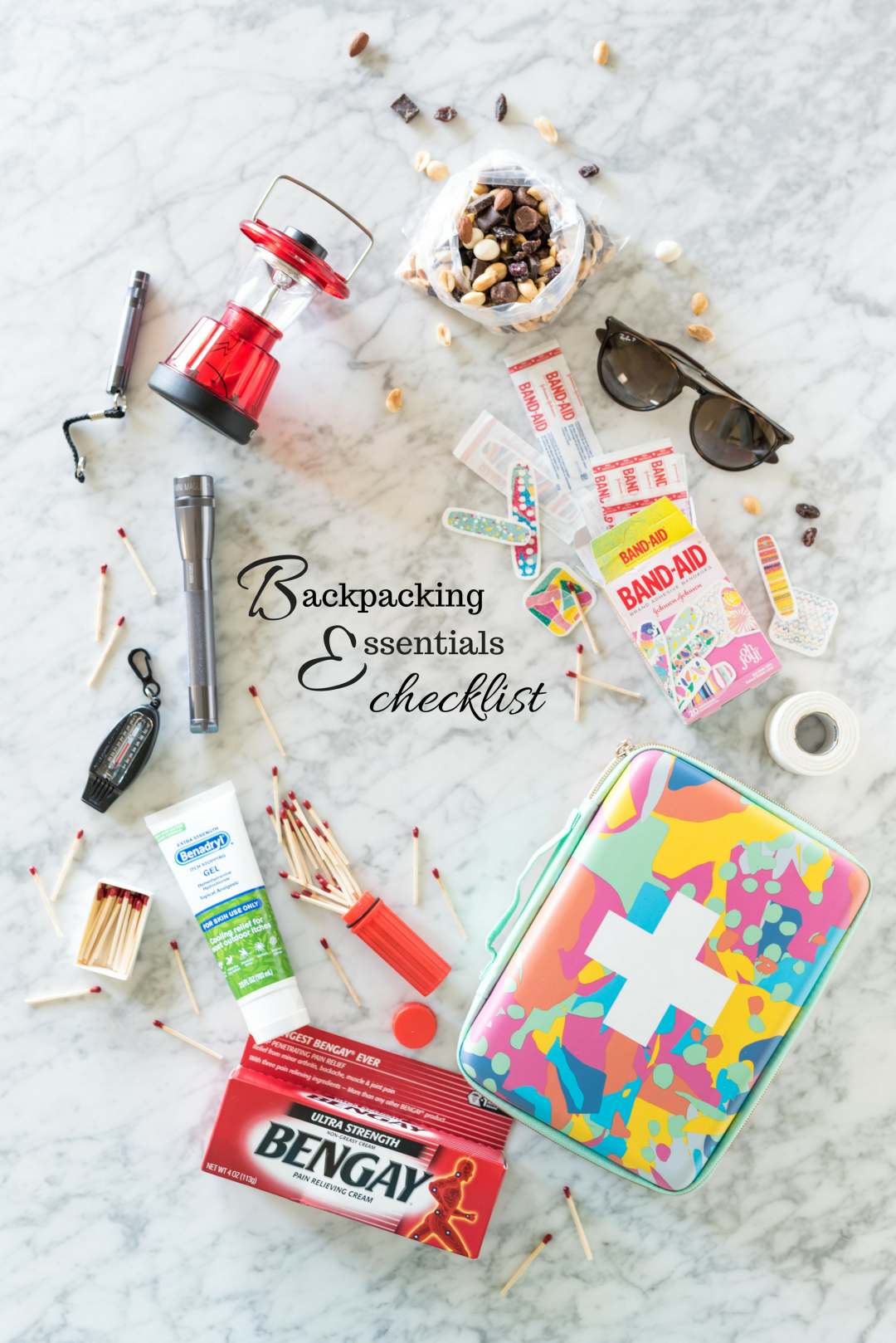 This summer is turning out to be quite eventful. I've been camping, hiking, road-tripping, visited LA, Vegas and Spokane, ran a half marathon, started a food club, and moved to Utah (partially). Today I get to add another of my favorite summer activities: backpacking!
I was not much of a camper growing up, so I had my first backpacking experience just last summer, and we immersed ourselves in it quickly. It's a perfect activity for us: I love hiking and taking in nature, and he loves waking up to a sky full of stars to take milky way photos. We've learned many things along the way, built up our backpacking supplies, and even upgraded some things. Towards the end of last summer we upgraded our bags, which was one of the more exciting things I've done in my life haha. It's so fun to get a shiny new bag that feels comfortable even with the hundreds of things inside. And this summer I was excited to upgrade our First Aid Kit. I mean look at that thing (you can also click and shop it in the photo above), it is just oh so cute. I packed it up with some key essentials including BENGAY® Ultra Strength Cream. There's a suh-weet deal going on at Target where if you buy 3 participating Johnson & Johnson products you get this Joy Cho-designed First Aid Kit bag for free! And you don't even have to go to the store, the deal will be applied automatically if you do it all online, check it out HERE.
I have reasons for choosing BENGAY® Ultra Strength Cream for my kit. On my first backpacking trip I was not so prepared. We hiked up a mountain in Tahoe and it was a gorgeous hike where we trekked through snow at the top and laughed when I clumsily fell into a river. But I didn't prepare myself for the high altitude and also had an old, uncomfortable backpack. The high altitude meant some altitude sickness, and I found myself climbing out of the tent at 2am to throw up (sorry TMI), and the uncomfortable backpack made for some mighty sore shoulders. So for me, backpacking equals sore shoulders, marathons equal swollen knees, gym lifting sessions equal achy joints…you get the point. BENGAY® Ultra Strength Cream is perfect for all of those things, it soothes, relieves and eases your sore spots, and it's a must in my cute new First Aid Kit. Oh, the know-how you learn as you become more experienced! I gathered all of the know-how I possess and created a backpacking checklist so that you don't forget anything or have to learn the hard way like me! Check it out below.
And make sure you take advantage of the First Aid Kit deal at Target before they run out of those cute bags! Here's a tip: the deal includes the 4 oz BENGAY® Ultra Strength Cream but not the 2 oz FYI! Shop for your Johnson & Johnson items HERE or click on my above shoppable image! What summer adventures would you take this cute First Aid Kit on??
Click my checklist below for a printable version!
So easy to get this awesome deal online:
©Johnson & Johnson Consumer Inc. 2017 The third party trademarks used herein are trademarks of their respective owners.